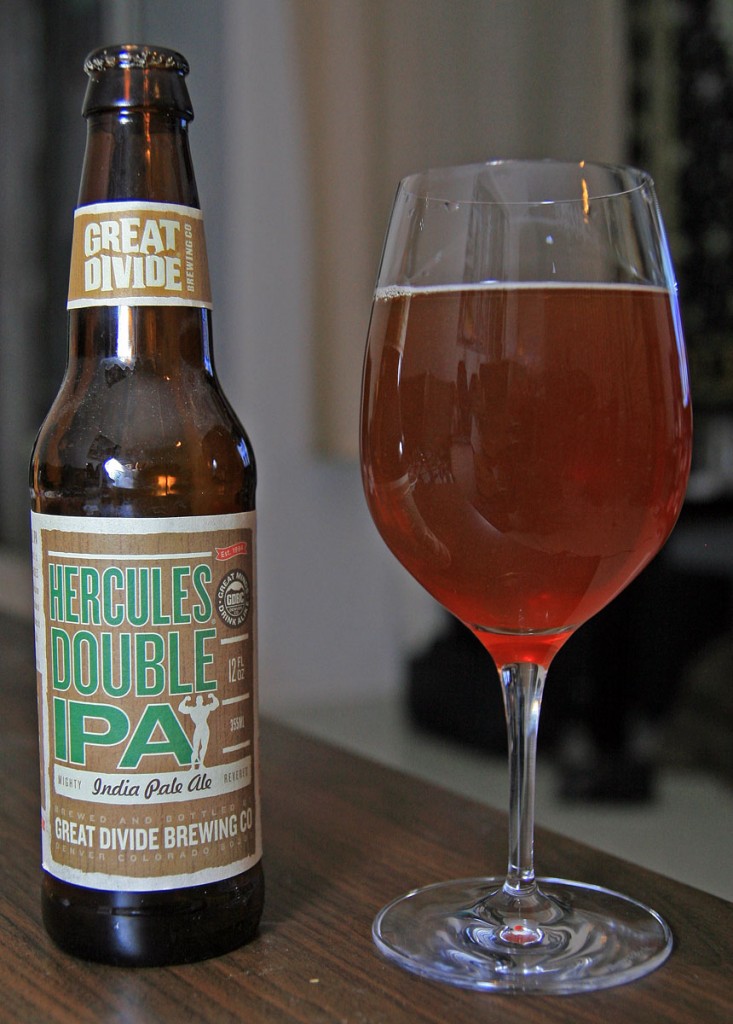 Brewery: Great Divide
Country: USA
Style: Imperial IPA
ABV: 10%
Size: 355 ml
Bought from: Germany, 3.29€
Great Divide Hercules Double IPA
Appearance
The beer has a amber-brown color, and is only slight hazy, with an almost non-existing white head and minimal lacing.
Smell
The beer has a strong hop aroma, which can be expected from a beer of this type. The aroma is dominated by resiny pine and citrus (grapefruit), with some malty sweetness hiding behind.
Taste
The initial taste is slightly sweet and malty with a huge presence of citrus and pine hop flavour. The bitterness and high alcohol content starts creeping up, but is not at all unpleasant. Well balanced and no flavour is overpowering.
Mouthfeel
The body is medium full, and the carbonation level is quite low, making it feel quite smooth. The presence of hop oiliness and high alcohol content is observed.
Overall
A good tasting and well-balanced Imperial IPA at an affordable price, makes this a beer I definitely will drink again. The level of hoppiness is great.