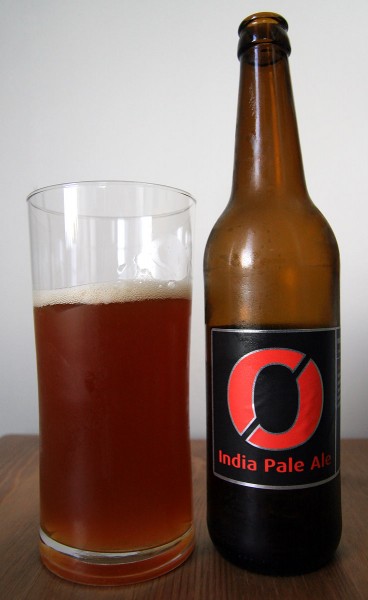 Brewery: Nøgne Ø
Country: Norway
Style: American IPA
ABV: 7.5%
Size: 500 ml
Bought from: Alko, 6.21€
Nøgne Ø India Pale Ale
Appearance
The beer has a golden-amber color, and is hazy (the beer is unfiltered and bottle conditioned), with an slight cream-colored head.
Smell
The beer has a citrusy and resiny aroma, coupled with some sweet and caramelly maltiness. A very slight perfume-like tone as well, that feels like it shouldn't be there.
Taste
The initial taste is malty, with tones of caramel and biscuits, which is quickly overtaken by some hop flavours with tones of grapefruit, pine and grass. The taste ends in a pleasant bitterness on the tongue. The flavours are very well balanced.
Mouthfeel
The beer has a medium body, with moderate carbonation, which make the beer easily drinkable. Well balanced, with a slightly dry finish.
Overall
A good beer, that is (like other beers from the same brewery) a little on the expensive side. Compared to the #500, this beer is less sweet and a little milder in taste. Overall a tasty brew that I definitely would drink again.